Property management can be a daunting task. You must deal with multiple properties, tenants, guests, booking, and maintenance requests. Fortunately, a property management system (PMS) can streamline the process. So, it makes your property and hotel more manageable.
But have you ever wondered how does property management system work? Also, why should you hire a property management service provider? If you are wondering about managing your hotel, lodge, flat rents, and so on, continue reading. The insights will make your property management quick, easy, and fun.
What Is A Property Management System?
Previously, property management mainly referred to a system to manage a hotel. So, it was primarily a hotel management operation or OS. The software would help hotel managers to accomplish the daily tasks of managing a hotel through a computerized system.
However, these days, it has developed into a much more effective and enhanced system. Now, you can perform daily tasks, bookings, and transaction management for any accommodation business. The PMS system helps you improve the hospitality of your accommodation service.
Possible features for an PMS include:
Bookings
Check-in and check-out
Event planning
Food and beverage costing
Hotel inventory supply management
Security and room locks
Telephone systems integration
Point of sale (POS) integration
Reporting of key performance indicators (KPI)
And with so many options, PMS has become an integral part of any accommodation business and service. Whether you run a hotel, lodge, or small homestay, PMS can be genuinely helpful. Even many local governments use PMS to manage their properties.
Step-by-Step Guideline on How Does Property Management System Work?
You see the immense benefits a property management software or system brings. But how does it work? It works in different levels and layers.
Step 1: Finding the right system:
The process starts by finding the right property and rent management service for your needs. Once you choose the right system, it's time to integrate your property. For instance, Rental Management Phoenix, AZ, can seek convenient management in their locality. It will help them boost their business in hotels and hospitality superbly.
Step 2: Property Setup and Configuration:
The next step in using a PMS is to set up the properties you want to manage within the system. The process includes entering property details such as an address, number of units, rent, and lease terms. Once the properties are set up, you can configure various settings.
You can configure lease agreements, billing cycles, and maintenance schedules. There're options for small tenants and rent management for smaller flats or home stays. 
Step 3: Tenant Management:
After setting up your properties in the system, the next step is to manage tenants. A good PMS lets you create tenant profiles, store lease agreements, and track rent payments and deposits. Also, you can generate daily reports. If you choose the PMS for hotels, it helps you maintain bookings and check-in and outs too.
Additionally, a PMS also enables communication with tenants through the system. Thus, you can keep track of maintenance requests, respond to inquiries, and address any concerns. It is crucial for quickly maintaining your home properties for success in the accommodation business. 
Step 4: Maintenance Management:
A PMS assists you in managing maintenance tasks for your properties. It includes the ability to create work orders for repairs, schedule maintenance tasks, and track the status of repairs. A well-designed PMS will notify you of any maintenance issues requiring immediate attention.
So, the software ensures timely and quick repairs for a better property. It boosts your business as tenants love the tiptop properties more.
Step 5: Financial Management:
One of the most critical aspects of property management is financial management. A PMS helps you track rent payments and generate financial reports. It will also send automated payment reminders to tenants. So you don't have to reach the tenants individually for the rent collection.
Additionally, a good PMS integrates with accounting software. So, it will streamline your financial transactions to ensure accurate record-keeping.
Step 6: Reporting and Analytics
A PMS provides comprehensive reporting and analytics to give you insights into your property management operations. So, you know what's happening on your property. It also helps you prepare ahead of any possible maintenance work.
The system helps generate rent payments, occupancy rates, and maintenance request reports. These reports are crucial for informed decisions about your properties. Plus, it improves your overall management strategy.
Why People Should Seek Property Management System Providers: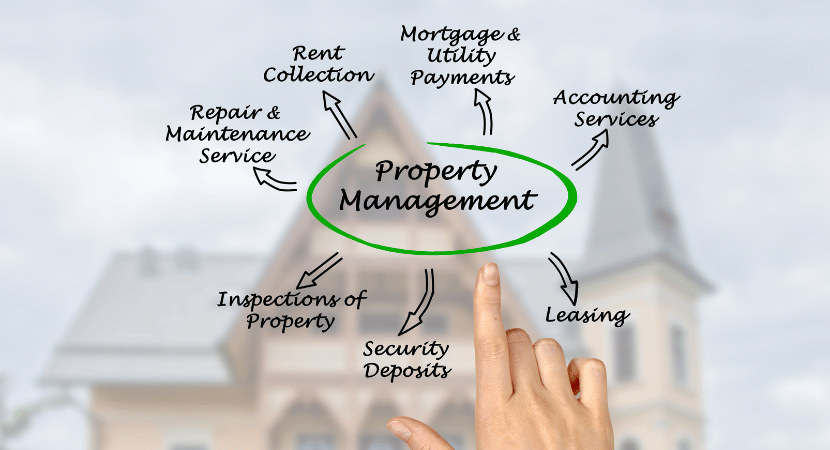 A property management service can be the difference between your success and failure in the accommodation sector. It increases efficiency, ensures faster communication, and easy repair and maintenance.
Increased Efficiency: A PMS automates many aspects of property management. Hence, it makes your business more efficient and less time-consuming.
Improved Communication: A PMS enables seamless communication with tenants. So, it reduces the chance of miscommunication and improves overall tenant satisfaction.
Better Financial Management: A PMS allows for more accurate record-keeping and financial management. As a result, it lowers the risk of errors. It also makes it easier to keep track of finances.
Enhanced Maintenance Management: A PMS streamlines maintenance requests. So you can have a timely and efficient resolution of any issues.
Comprehensive Reporting: A PMS provides valuable insights into property management operations.
Conclusion:
A property management system is essential for landlords, property managers, and real estate investors. It streamlines property management operations, enables better tenant communication, and improves financial management through valuable insights and reports.
And for it, you can follow the step-by-step guide outlined above. However, seeking a reputable property management system provider is key. This way, you can maximize the benefits of a PMS and take your property management operations to the next level.